Weston Place
West Vancouver, Ambleside
Address:

2195 Gordon Avenue, West Vancouver, BC

Number of Floor:

8

Number of Unit:

58

Developer:

Darwin

Architect:

Merrick Architecture

Building Name:

Weston Place

Amenities:

Garden Library Lounge Rooftop Patio
Weston Place is a new condo development by Darwin currently in preconstruction at 2195 Gordon Avenue, West Vancouver. Weston Place has a total of 58 units. Get caught up in every moment — from the beauty of your spacious home to the charm of your walkable community. Weston Place is an intimate collection of one- to three-bedroom homes tucked within a familiar neighbourhood, where the seawall, shops, cafés, and recreation are moments away. Welcome to endless possibilities.
Related Buildings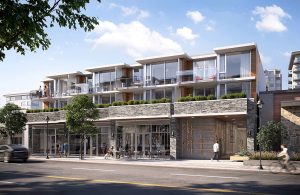 West Vancouver, Ambleside
SEARCH BY AREAS
Easily find properties for sale all around Vancouver's hottest spots! You are just a few click away from finding the perfect home for you in one of the most beautiful cities in the world. Start your new home journey now!