Galilea
Surrey, Queen Mary Park Surrey
Address:

13452 95 Avenue, Surrey, BC

Number of Floor:

6

Number of Unit:

129

Developer:

Whitetail Homes

Architect:

Keystone Architecture

Year Built:

Est. Compl. Spring 2025

Building Name:

Galilea

Amenities:

Fitness Centre Children's Play Area Meditation Room Lounge Courtyard

Features:

Quartz stone countertops Extra wide windows Open concept living areas 9-foot ceilings
Galilea is a new condo development by Whitetail Homes currently in preconstruction in Surrey, BC. The development is scheduled for completion in 2025 and has a total of 129 units. Designed with distinctive style, Galilea offers an exemplary collection of residencies from loft style street entrance homes to 1, 2, and 2 Bed + Den suites. Located just south of Surrey Central, Galilea is minutes away from the city's shopping, entertainment, universities, and parks. A quiet residential neighborhood with central city vibes is right outside your door at Galilea. Giving you the best of both worlds in this dynamic community.
Related Buildings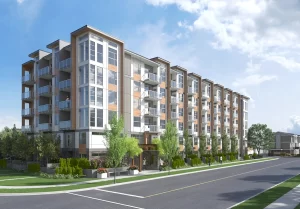 Surrey, Queen Mary Park Surrey
Surrey, Queen Mary Park Surrey
Surrey, Queen Mary Park Surrey
SEARCH BY AREAS
Easily find properties for sale all around Vancouver's hottest spots! You are just a few click away from finding the perfect home for you in one of the most beautiful cities in the world. Start your new home journey now!