Altus White Rock
South Surrey White Rock, White Rock
1 - 3.5 BED
Apartment/Condo
Address:

1526 Finlay Street, White Rock, BC

Bed:

1 - 3.5

Number of Floor:

12

Number of Unit:

126

Developer:

Oviedo Properties

Architect:

Chris Dikeakos Architects Inc.

Year Built:

Est. Compl. Winter/Spring 2022

Building Name:

Altus White Rock

Building Designer:

BAM Interior

Amenities:

Fireplace Pool Table Open Lawn Area Gym Terrace with Seating

Features:

Private outdoor spaces Energy efficient fixtures Engineered hardwood flooring 9-10 ft ceilings
Altus White Rock is a new condo development by Oviedo Properties currently under construction at 1526 Finlay Street, White Rock. The development is scheduled for completion in 2022. Sizes range from 828 to 2,776 square feet. Incredible views, endless conveniences that elevate your everyday and features that embody a better way to live - Altus is unquestionably an urban resort, giving you a life where taking the kids to school feels just as natural as spending the day on the beach or watching the sunset from a waterfront bistro. Altus' collection of residences has been created to give you everything you need, and ever wanted in a home. Along with the expected spacious floorplans and contemporary finishes, the homes at Altus go a step further, ensuring that your life in White Rock will always be as rewarding as the panoramic views.
Related Buildings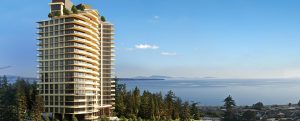 South Surrey White Rock, White Rock
South Surrey White Rock, White Rock
South Surrey White Rock, White Rock
SEARCH BY AREAS
Easily find properties for sale all around Vancouver's hottest spots! You are just a few click away from finding the perfect home for you in one of the most beautiful cities in the world. Start your new home journey now!